The shredder is a machine that shreds waste and is an important link in the implementation of waste disposal and recycling projects. We know that the structure of the waste composition is complex. Choosing a suitable waste shredder is essential to ensure the stable operation of the entire waste treatment line. So how to choose shredder for waste?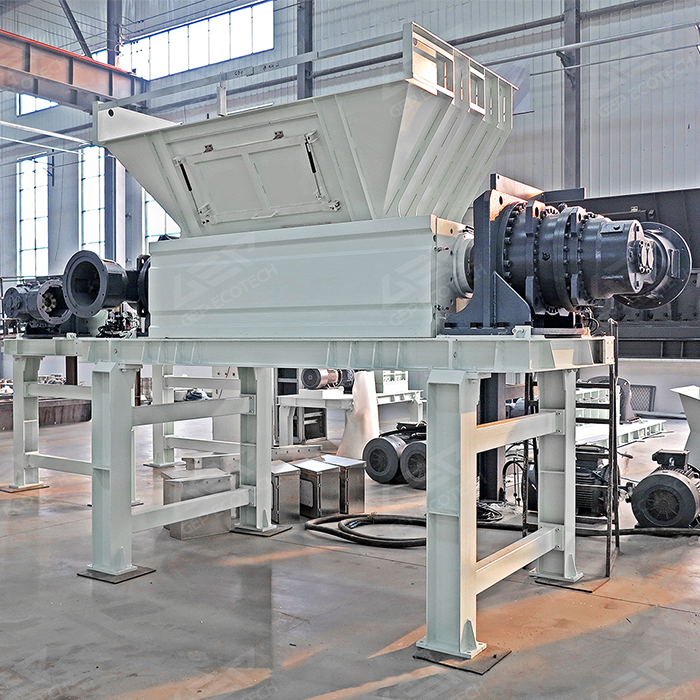 The following technical parameters should be considered when choose shredder for waste:
1. Shred mode. For example,shear shredder, impact shredder, scraper shredder, pendulum shredder, gnawing shredder, etc.
2. Power. Generally, the power range of the crusher used for crushing leather is between 8 kW and 300 kW.
3. Drive mode. Common leather crushing equipment is mainly driven by electric motors and hydraulic motors.
4. The size of the feed port. This parameter determines the size of the material that the machine can crush.
5. Final product size after shredding. This parameter depends on the purpose of the shred leather.
6. Capacity. This parameter together with the size after shredding and installed power can show the crushing efficiency of the machine.
Considering the above points, you can choose a more suitable shredder for waste! Any questions about shredder for waste, pls feel free to note us. You can call us: +86 158 3817 6062 (Whatsapp and Wechat), or send mail to:sales@gepecotech.com.