The 24th China Environmental Expo, an industry feast of attention for all environmentalists, opened today at 9am at the Shanghai New International Expo Centre, 2345 Longyang Road, Pudong New Area, Shanghai. 2400+ environmental companies gathered here to exhibit innovative products and technologies, meet global customers and friends, and seek environmental protection industry development.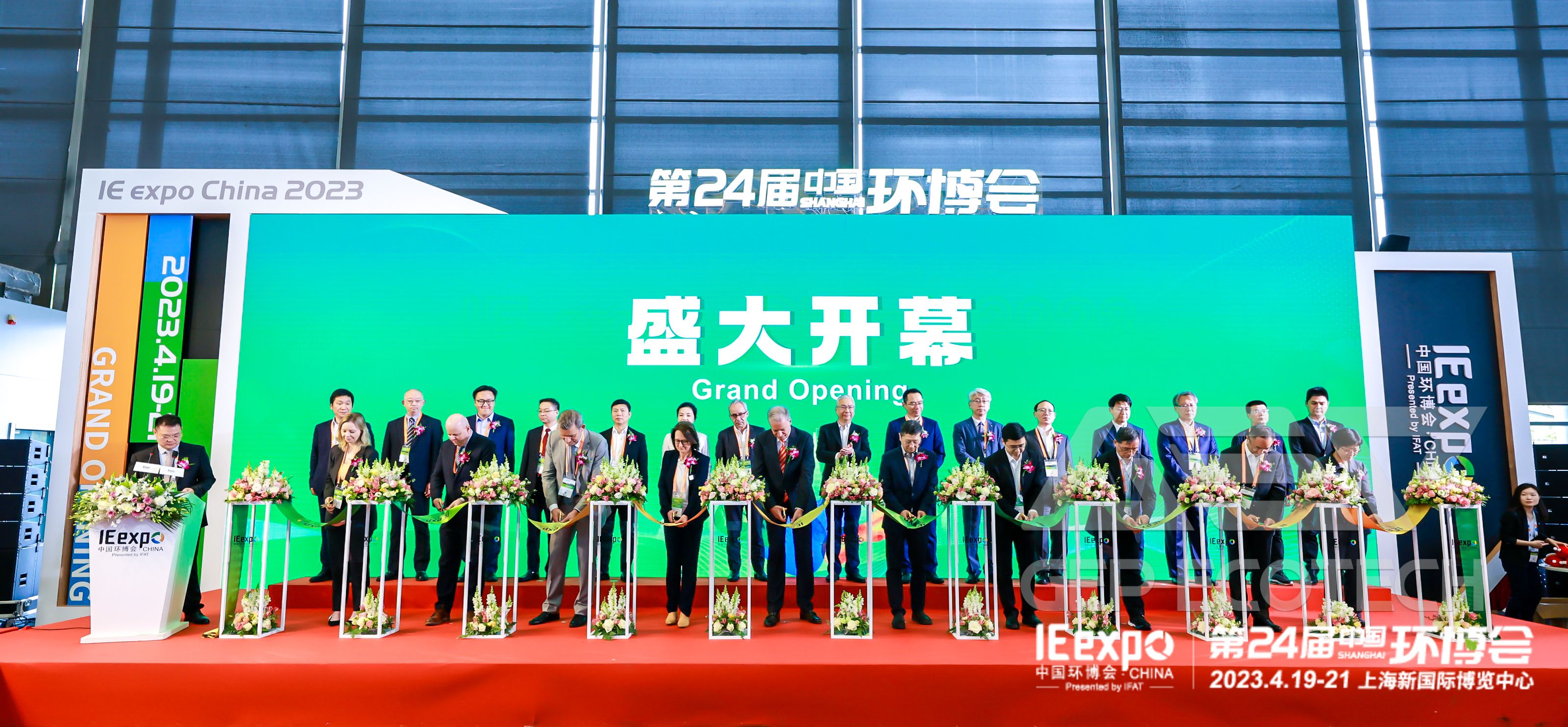 GEP ECOTECH once again wonderful appearance in Hall W1 E72/D72, still with new products and new technology exhibitors, LED display scrolling promotional film still attracts people to stop and stay, sales managers are still busy in an orderly manner, quiet in the midst of the hustle and bustle to serve customers: or patiently one-on-one answer questions, custom solutions, or detailed explanation of equipment, share new technology, or politely ushered, serve tea and dessert ...... in the grand stage provided by the Environmental Expo, the growing maturity of GEP is releasing signals of strength to every audience, to convey good equipment, good service, strong brand determination and confidence!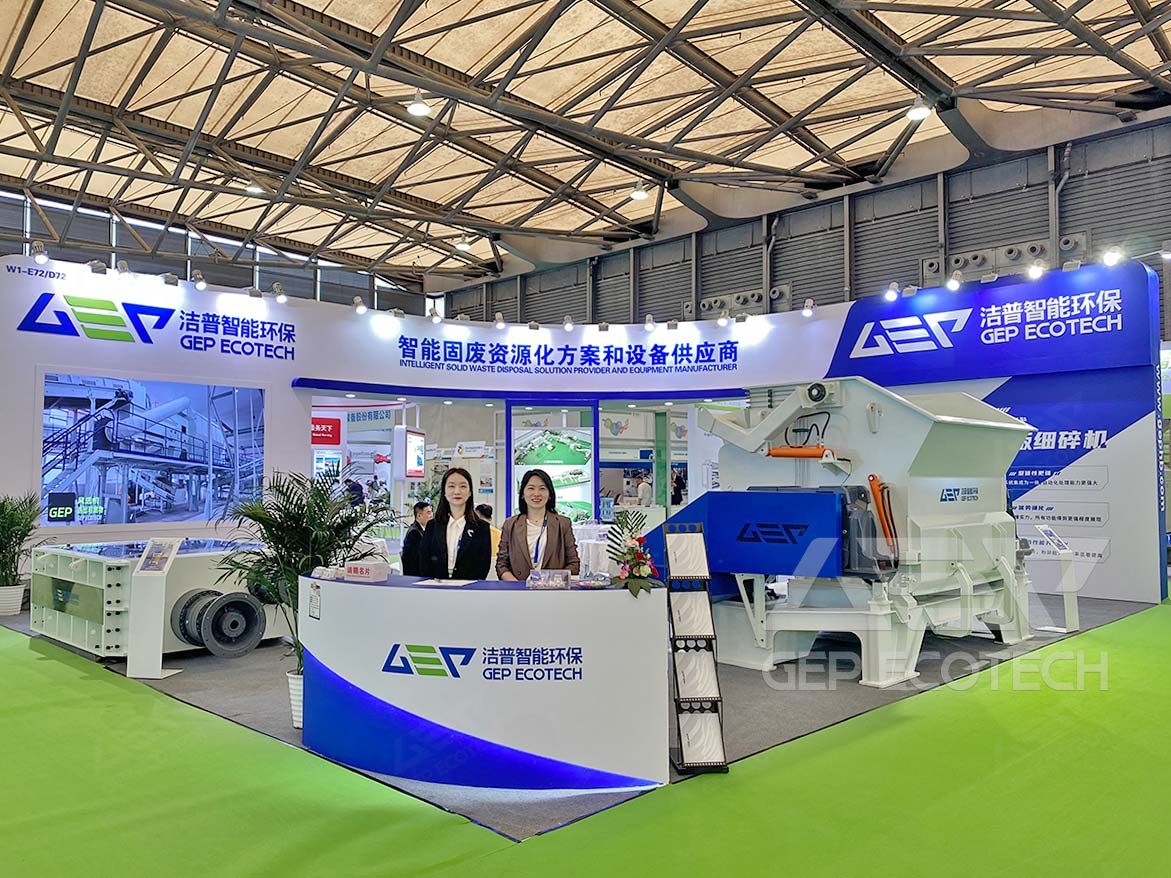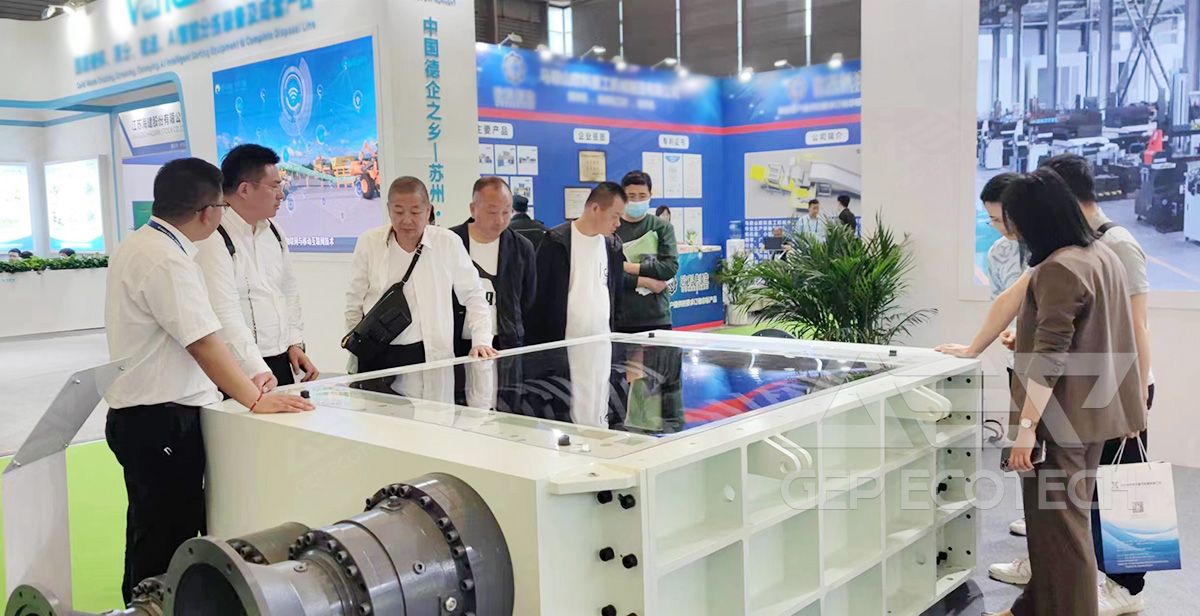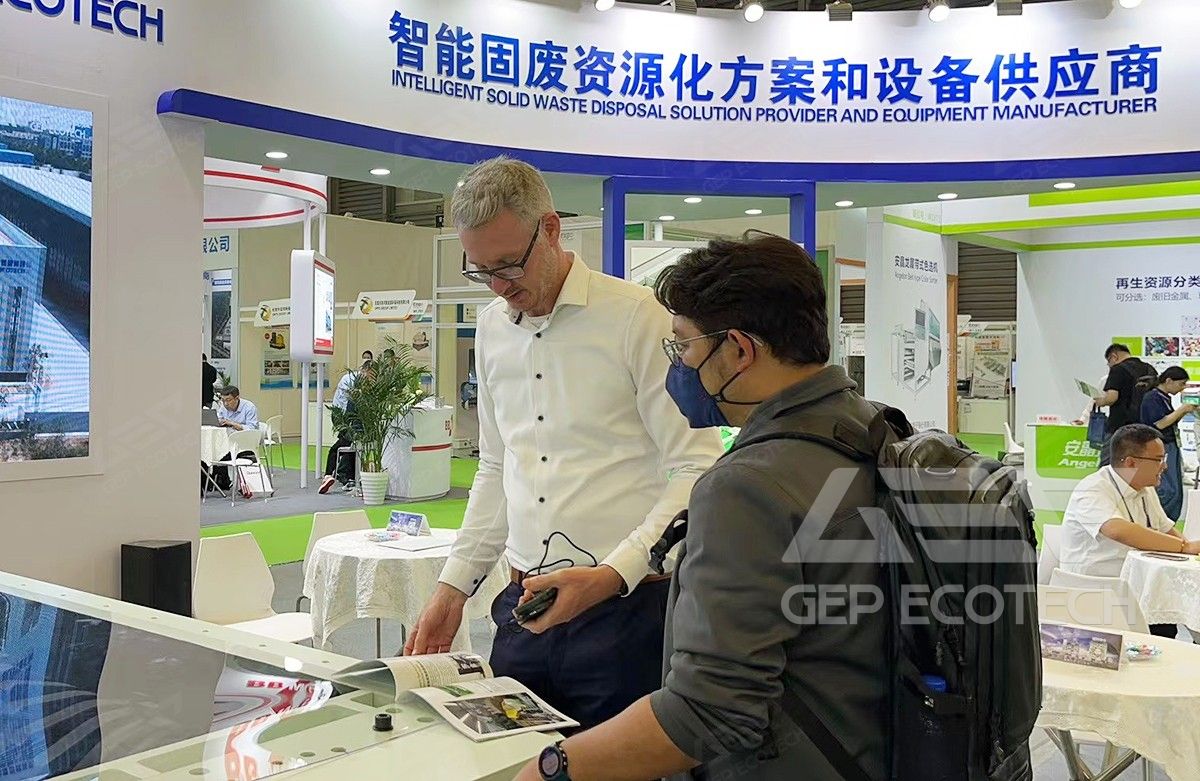 Unparalleled combination

Making strong products, highlighting exclusive features, making the industry chain deeper through technological innovation, cultivating and creating an indestructible strength segment are perhaps the necessary lessons for companies to deal with any treacherous situation freely. Therefore, GEP brought along its innovative four-shaft shredder and third-generation European version of fine shredder to show its hardcore strength.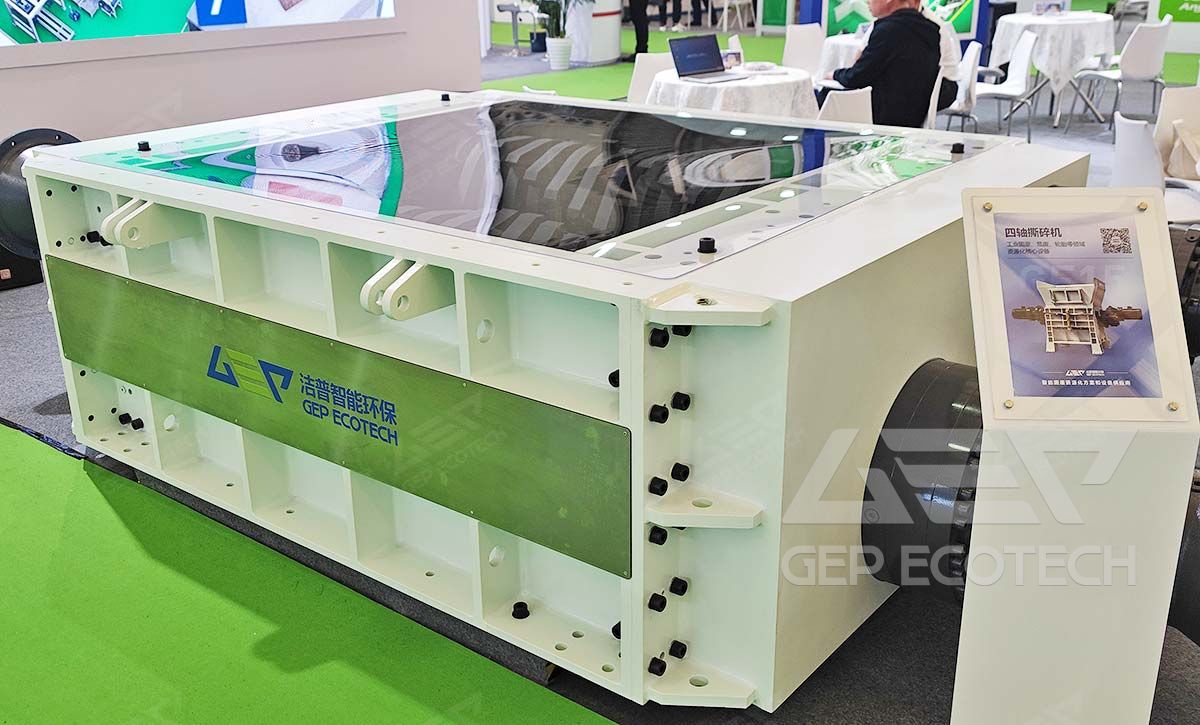 The four-shaft shredder is equipped with four cutter shafts with powerful gripping and shearing capacity, better shredding effect and finished material size, and higher shredding efficiency. This model not only saves the press component, but also allows flexible control of the final material shredded size, which gives a special effect in the shredding of a wide range of materials.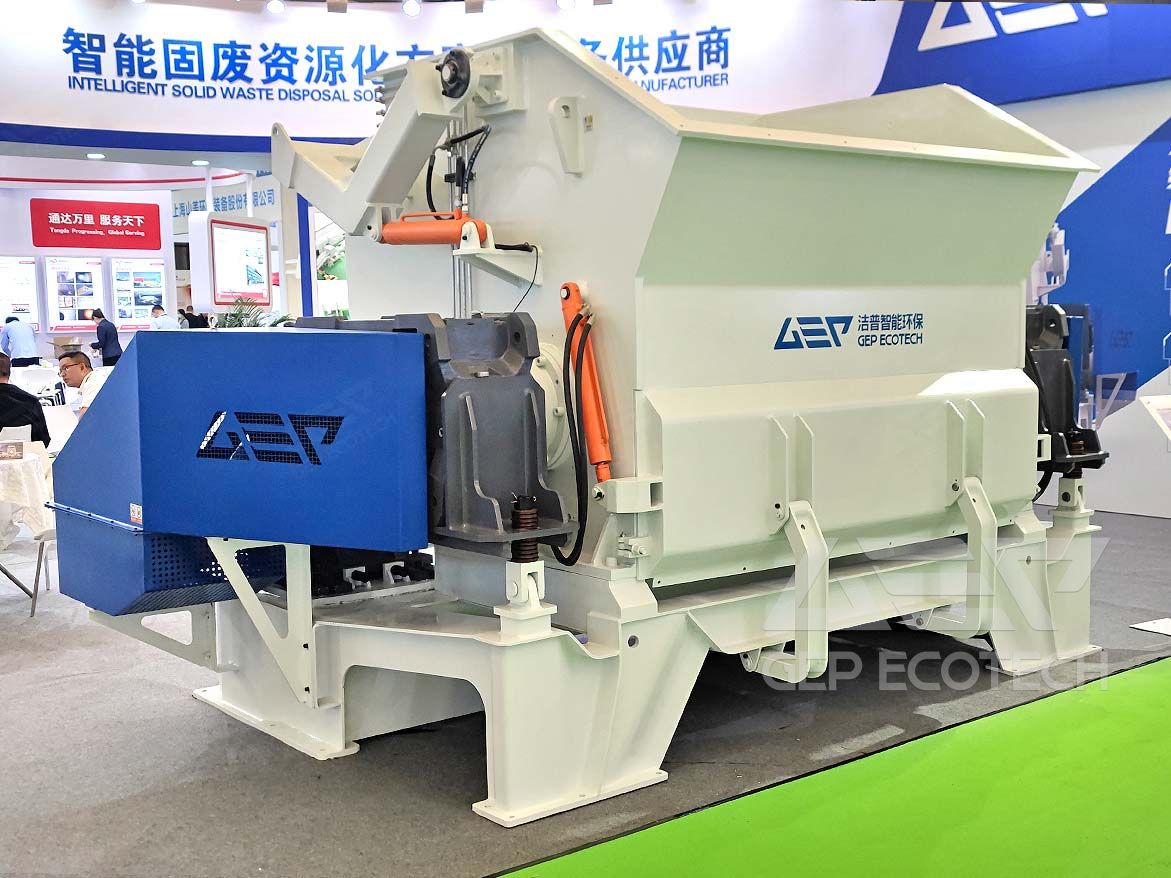 The third generation of the European version of the fine shredder is a new generation of single-shaft fine shredder series of upgraded products, the power, feeding, shredding , discharge, maintenance and intelligent protection into one, not only a comprehensive adjustment of the structural design, but also the overall strengthening of the equipment, so that the scope of application of the equipment is broader, stronger shredding capacity, in the large production line of complex materials in high-intensity shredding operations to deal with better results.
Top 100 Companies Hardcore Power
After nearly a month of enterprise research and 7 days of online voting, the "2023 China Environmental Expo Top 100 List" was announced recently, and GEP ECOTECH received honorable mention in the list after comprehensive evaluation by the organizer, professional media, and industry consultants. This means that our company has been recognized by the industry authority in five dimensions, including revenue capacity, capital background, market position in the industry, exhibition area and industry influence.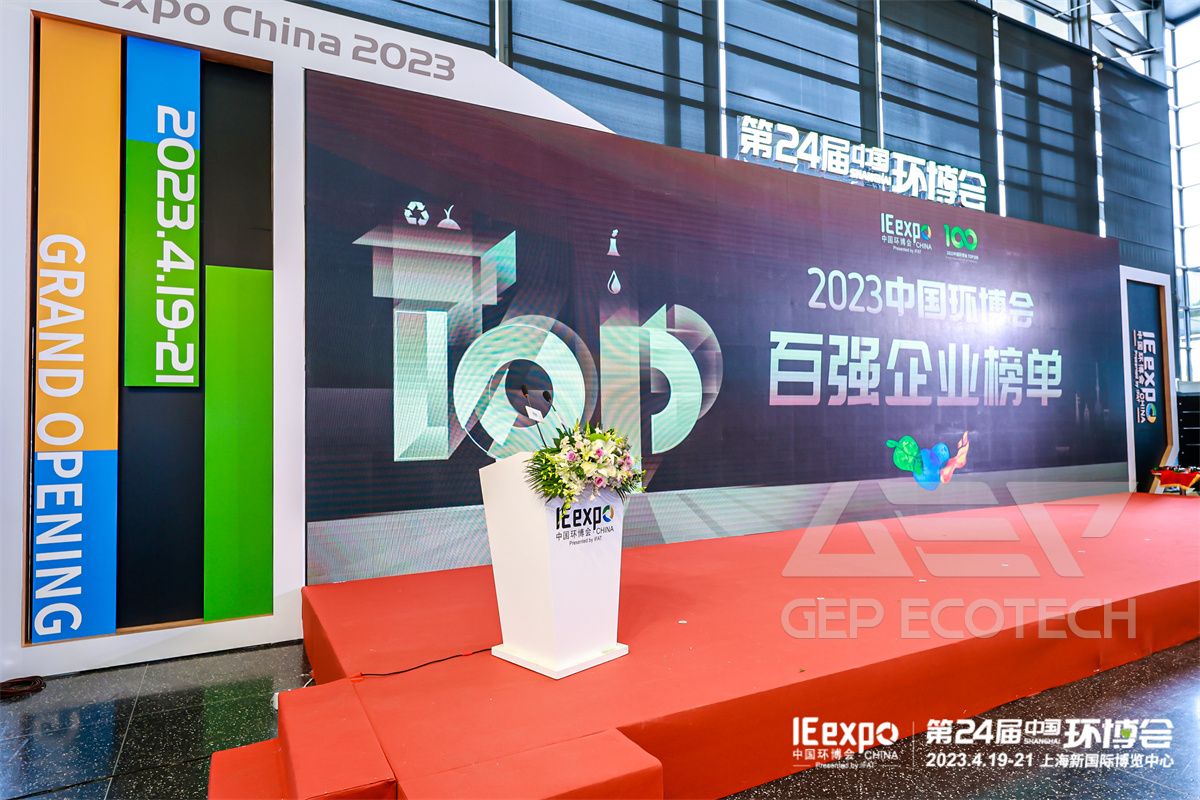 The TOP 100 accolade is not only a recognition of our past achievements, but also a driving force that inspires and motivates us to keep moving forward.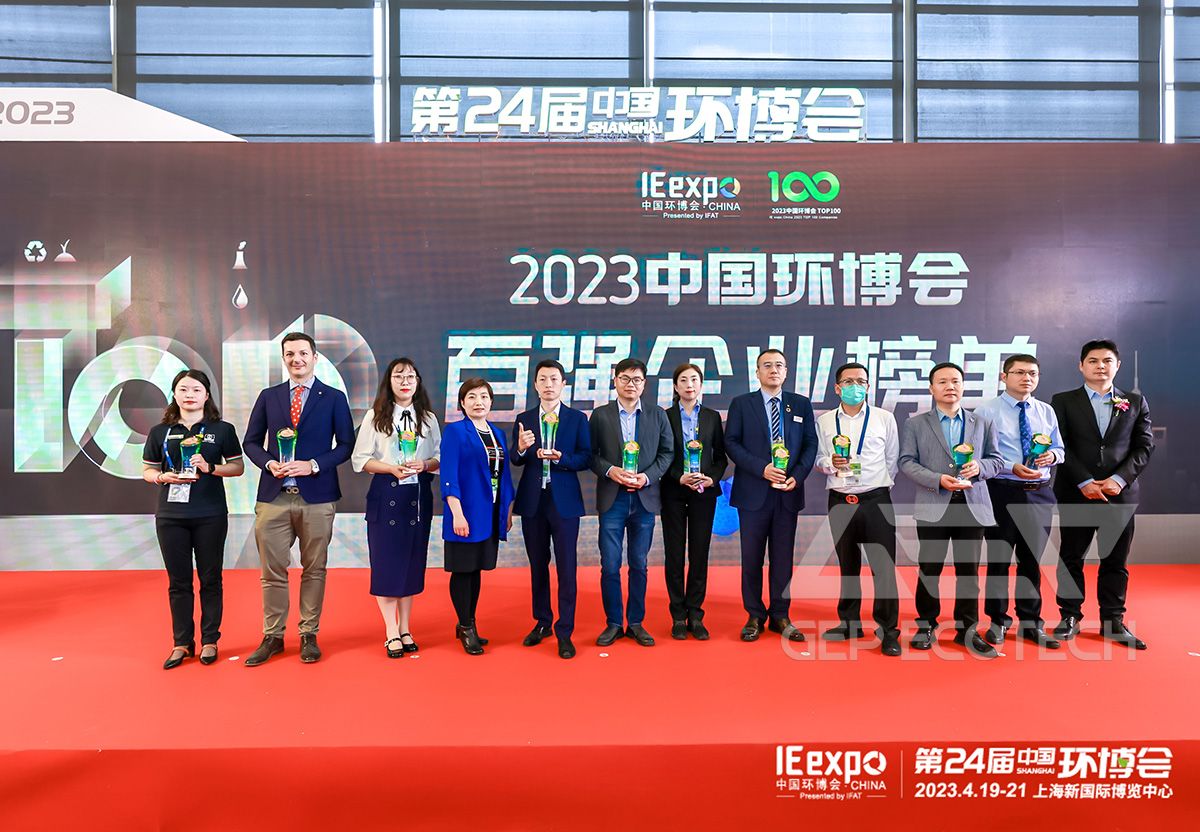 Media Interviews Talking about the Future
As the popular protagonist in Hall W1,GEP's outstanding performance gained the attention of many authoritative media in the industry and was invited to be a guest in the studio of E20 Environment Platform to explain the exhibited products and advantageous projects, talk about technological innovation and service upgrade, and discuss the new trend of environmental protection industry development.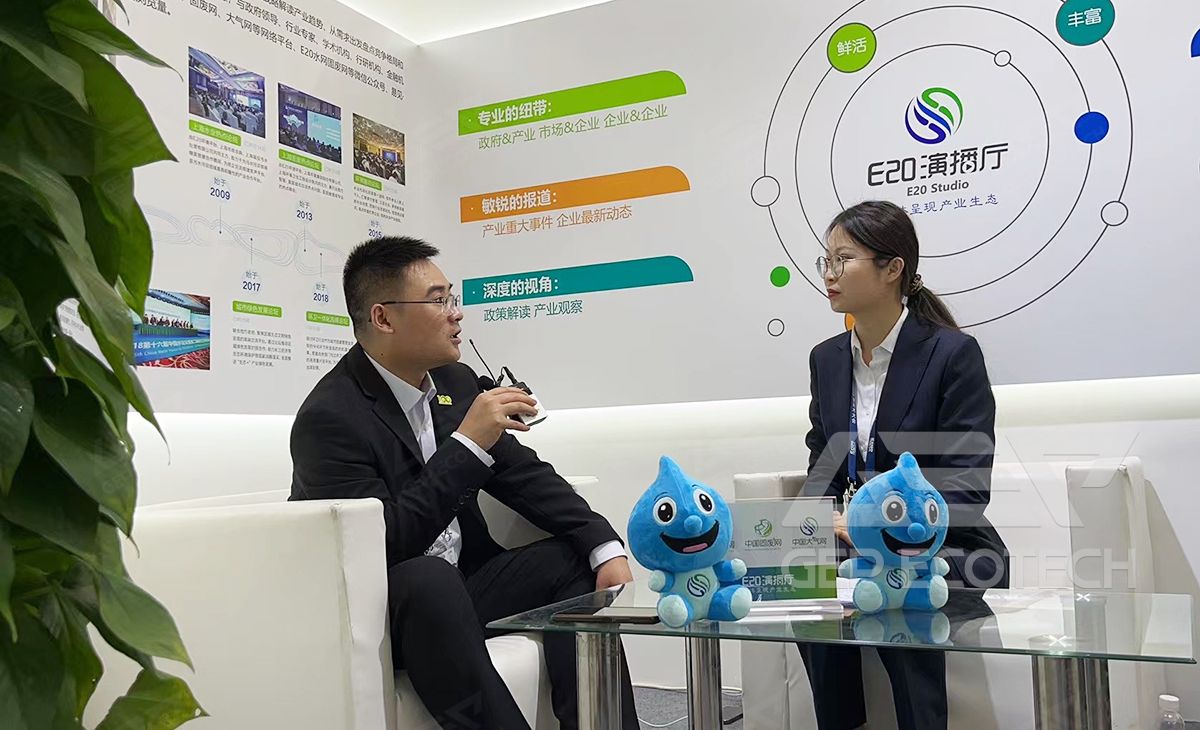 In order to continuously consolidate its core advantages, in the future development path, GEP will still insist on playing the professional advantages of the enterprise, including professional talents, professional manufacturing technology and experience, professional multi-species and multi-specification products, and meeting the individual needs of customers with diversified system solutions." Sales Centre Manager Yang is confident about the future of GEP.
Share The Excitement With You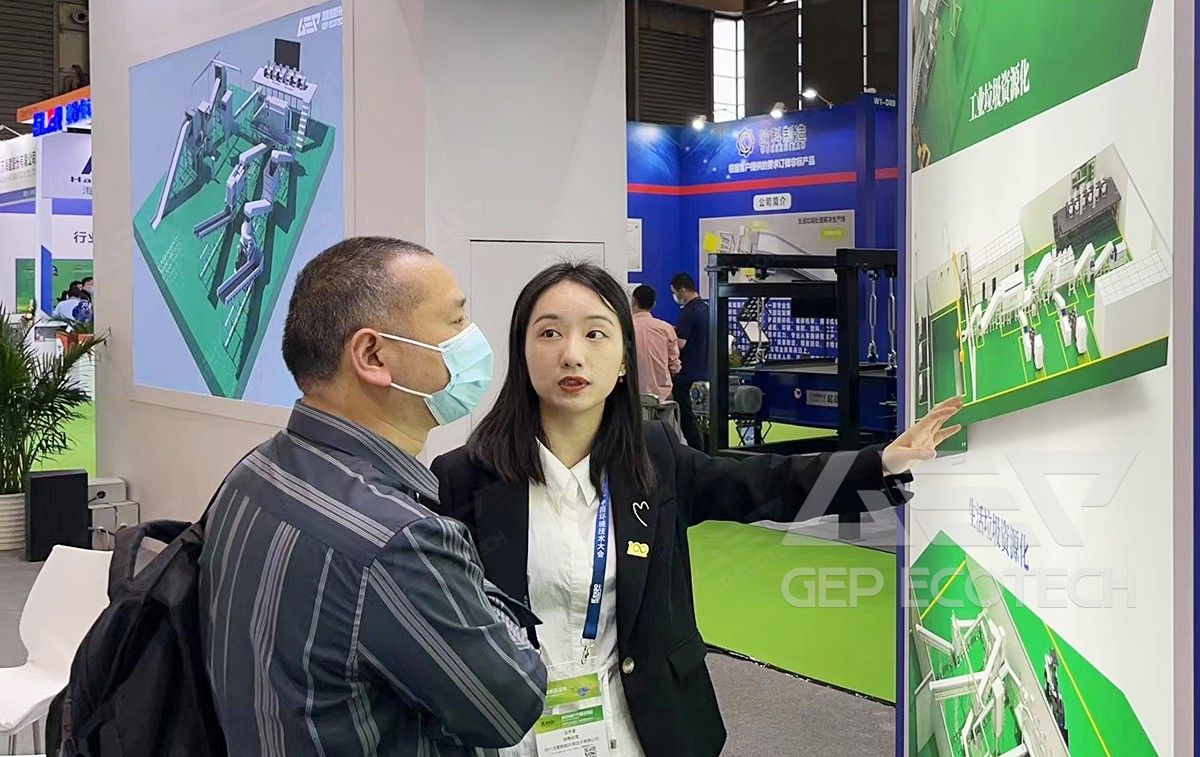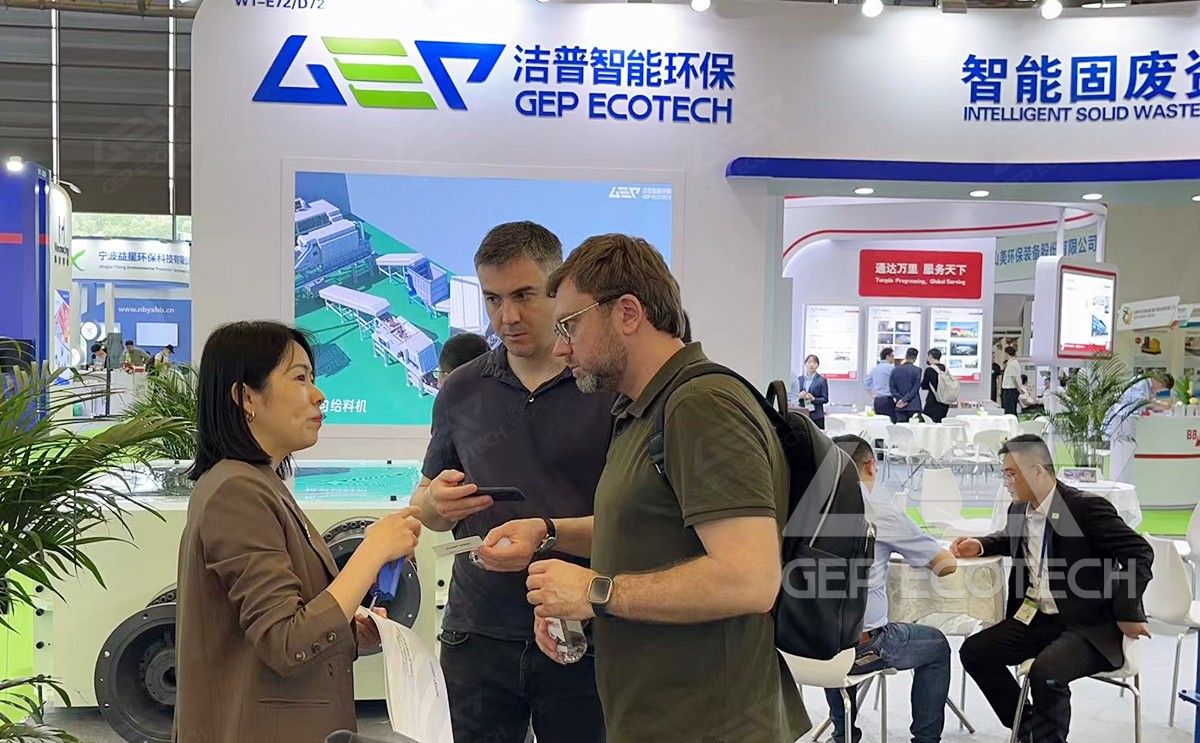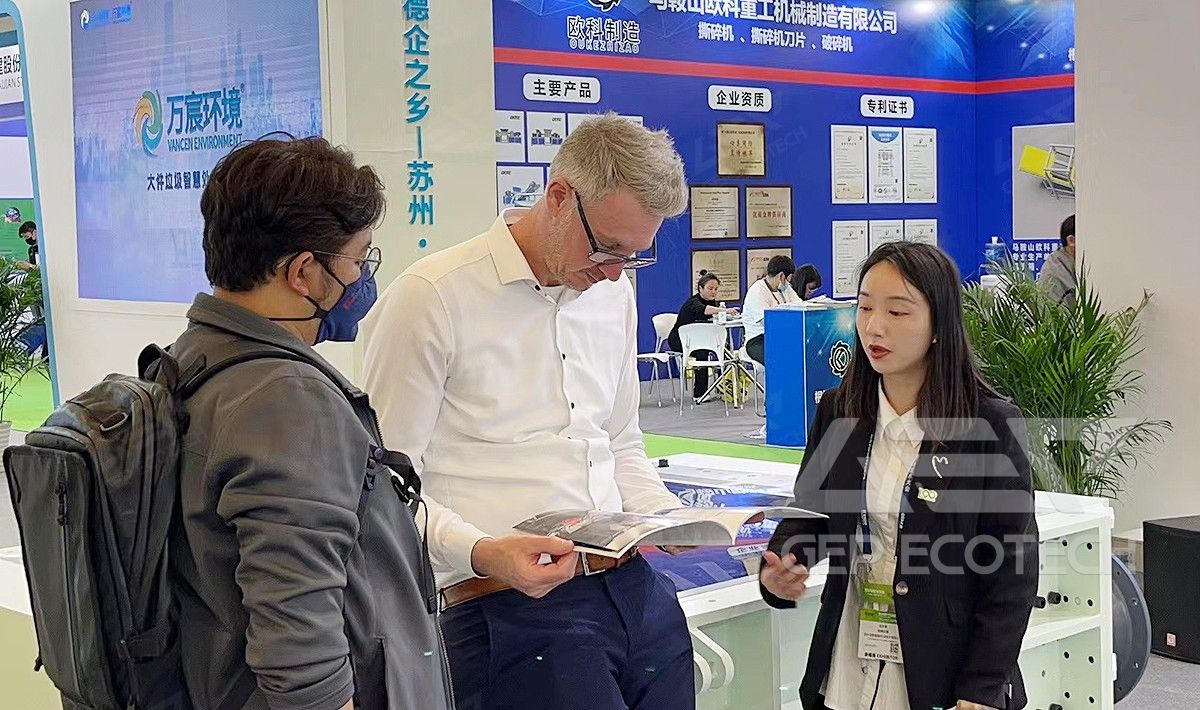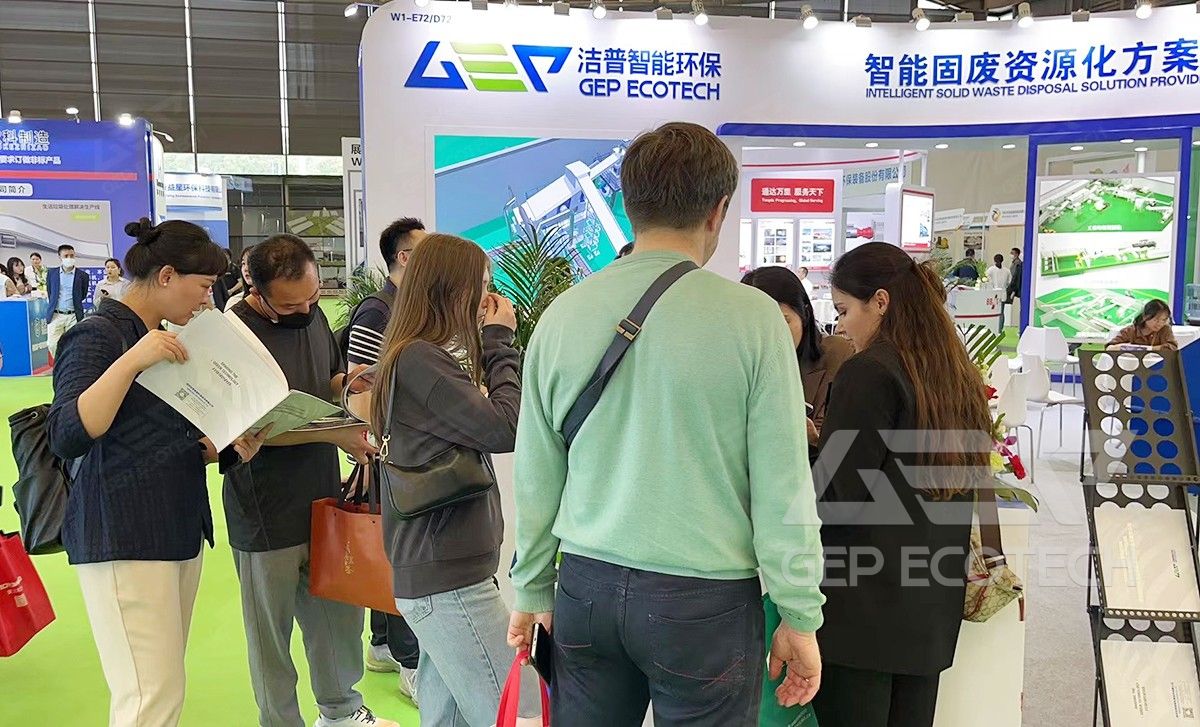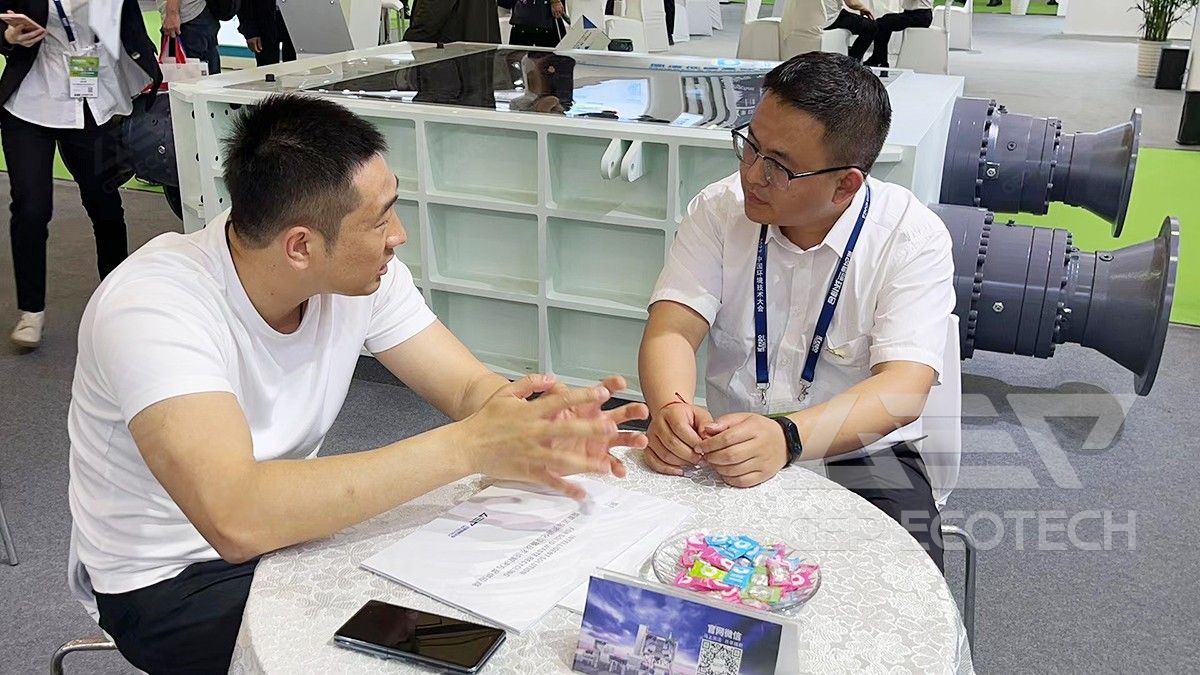 The 24th China Environment Expo has been unveiled, what will be the highlight of Hall W1 E72/D72? We are looking forward to seeing you at the show tomorrow! If you are too busy to attend the event, please keep an eye on our official public website and new media platforms, where we will continue to update our core equipment, new processes, and new technologies. You can also call 8615838176062 to make an appointment to visit our intelligent environmental protection equipment manufacturing base on site, online and offline, inside and outside the pavilion!