Entering December, GEP ECOTECH set off another sales climax, and the intelligent solid waste disposal equipment ushered in the peak delivery period. On December 15, after passing the factory inspection, the GEP intelligent bulky waste shredder system was officially sent to Jiangsu and will soon be delivered to the Huai'an Waste Sorting Center for use.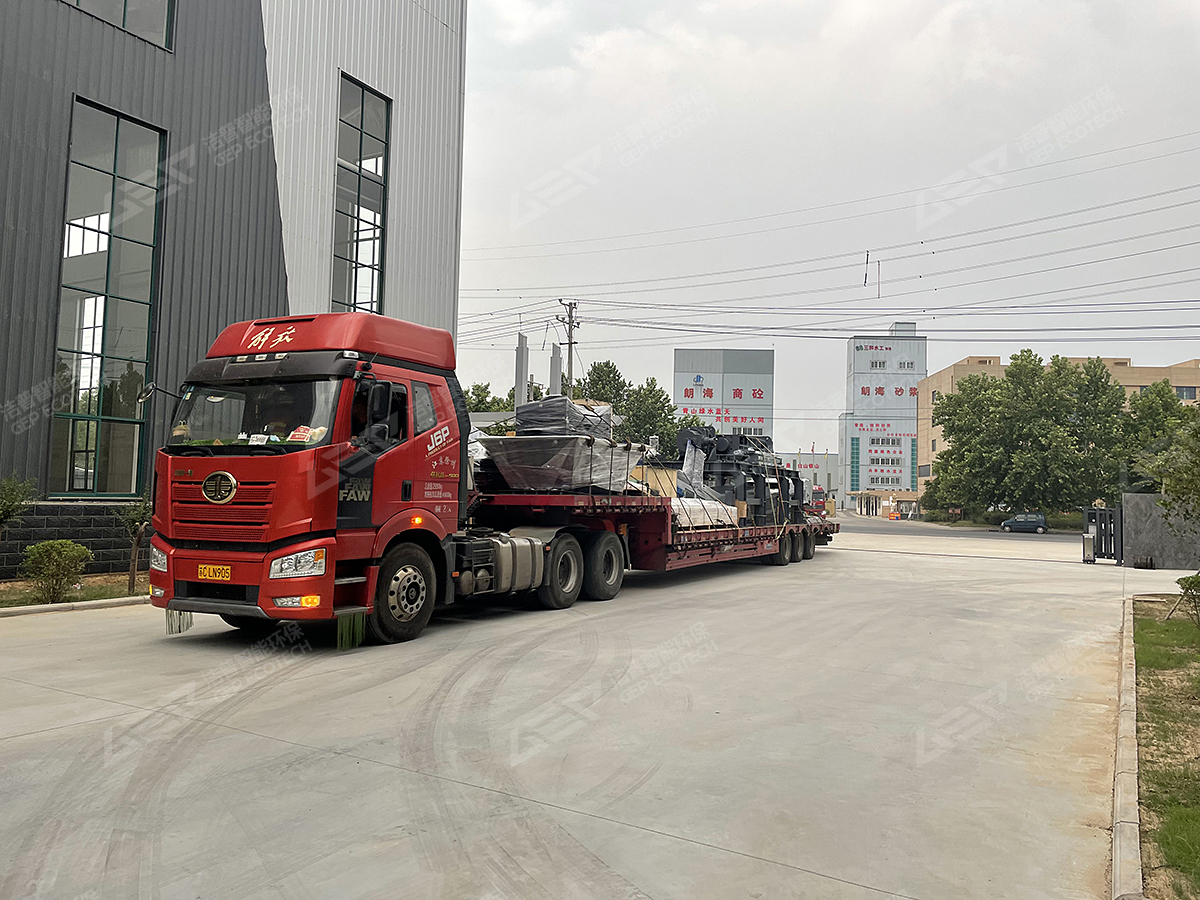 Huaian City is located in the north-central part of Jiangsu Province, in the Yangtze River Delta. It is an important central city in northern Jiangsu, as well as a national environmental protection model city and a national low-carbon pilot city. Focusing on the goals of standardization, standardization, and refinement of waste sorting management, Huai'an City has successively planned to build waste sorting centers in various districts to achieve effective sorting and resource utilization of urban domestic waste, and further improve the quality of the urban environment.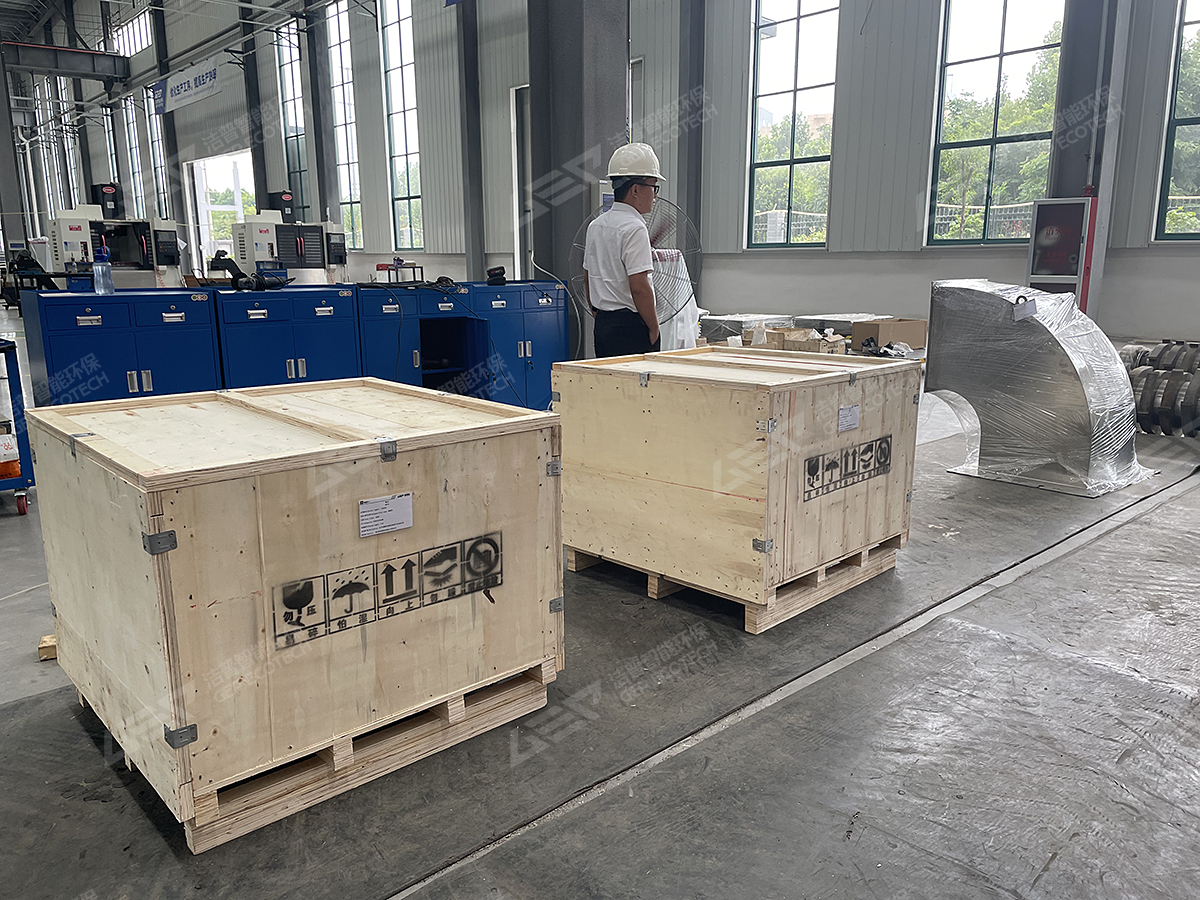 After winning the bid for the Huai'an bulky waste disposal project, GEP ECOTECH made reasonable arrangements, carefully arranged, and organized full production. All departments respond quickly and cooperate efficiently. It only took less than 40 days for the whole set of equipment to pass the quality inspection and leave the factory.
The GEP bulky waste shredder system consists of a conveying system, a crushing system, a magnetic separation system, an intelligent monitoring system and an intelligent dust reduction system, which turns bulky waste into treasure and improves the recycling rate. The bulky waste crushing process can realize automatic sorting and recycling of metal materials, after crushing, other materials will be transported together for the next step.
After the project is officially put into operation, it will push the local waste sorting and recycling work to a new level, realize the recycling of recyclables, and ensure the maximum benefit of waste sorting and recycling.
With strong technology and excellent quality, the bulky waste disposal system is widely recognized by customers. In addition to continuously improving product quality, GEP ECOTECH also attaches great importance to after-sales service and has formed a good reputation.
At present, GEP's solid waste resource disposal projects cover many provinces, cities and regions across the country, from the Qinghai-Tibet Plateau to the coastal islands. The implementation of each project has witnessed GEP's technical achievements of "green water and green mountains are golden mountains and silver mountains". The continued hot sales of the equipment symbolizes the unanimous recognition of GEP products by customers, and at the same time fully proves GEP's comprehensive strength.