Recently I received a call that a customer want to buy a waste shredder, he already choosed one, but several of his friends recommended him GEP brand shredder, so he call me to see how is GEP waste shredder like, why GEP shredder can take customers favourable comments.
GEP company's core business covers intelligent solid waste shredder equipment, intelligent monitoring system, intelligent dust control system. Solid waste shredding equipment is mainly used in the fields of domestic waste classification, incineration, cement kiln co-disposal, hazardous waste pre-disposal, waste tire, industrial waste, plastic waste, electronic waste, organic waste and other solid waste shredding and resource regeneration.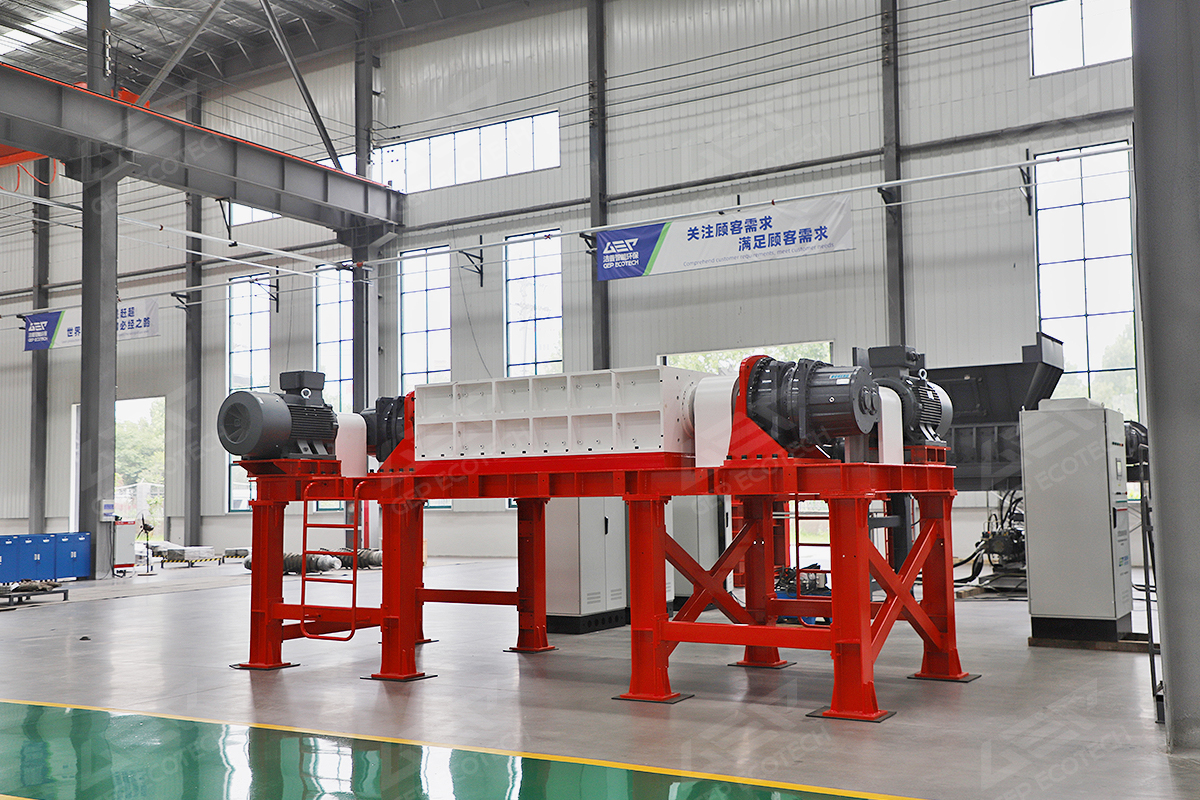 The main products of GEP brand is primary hydraulic shredder, double shaft shredder, single shaft shredder, four shaft shredder, mobile type shredder and some accessory equipment, we can provide single shredder solution, but also complete production line, such as bulky waste shredding production, waste tire disposal production line. With experience industry experience, we design accurate shredder solution based on customers'demand.
Depending on strong R&D ability, big CNC machining centerbase, strict quality control, good after-sale service system, GEP Ecotech can constantly provide customers high quality waste shredder, and customers have no worry during the operation, we have strong after-sale service system to ensure the service fast and with high efficiency, good quality, stable performance, safe after-sale system, that's why GEP brand waste shredder is popular among customers.