Industrial waste is a kind of solid waste produced in industrial production, which pollutes the ecological environment more than general domestic waste. Process and disposal by the industrial waste shredder is the mainstream treatment method nowadays, so what is the system like? GEP ECOTECH will let you know.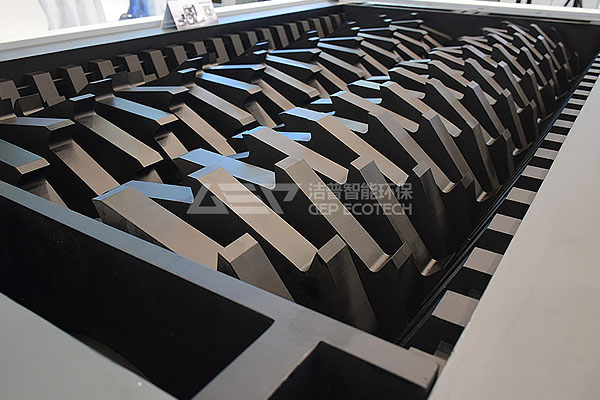 Industrial waste disposal system is developed by GEP ECOTECH for comprehensive recovery and utilization of general industrial waste, which is composed of conveyor, industrial waste shredder, iron remover and other equipment. The system integrates the crushing and sorting system, and gradually crush and refine the general industrial waste from coarse to fine, so as to reduce the volume, facilitate the subsequent processing and power generation, greatly improve the crushing effect of industrial waste and enhance the treatment efficiency of industrial waste. The equipped intelligent dust control system can efficiently dispose the dust produced in the crushing process without secondary pollution.
Core equipment of industrial waste shredding and disposal system
GD series of double-shaft shredder
GP series of primary shredder
GSD series Double-shaft fine shredder
GTS series Trommel screen
Magnetic separator
As a leading industry of industrial waste crushing equipment, GEP ECOTECH has worked hard in the industry for many years, and has accumulated a large number of loyal customers and project experience. If you have any demand for the equipment in the later stage, you are welcome to contact me at any time.