The shredder used in one of an industrial park, the application is to process and recycle the industrial waste. Industrial waste is a kind of comprehensive materials, very difficult to process. In this project, the adopted shredder is our GDI13 double-shaft industrial waste shredder, with low rotary speed and big torque, the process capacity can reach 20-30TPH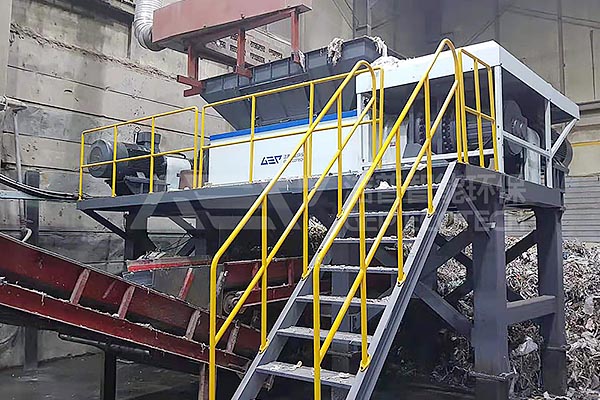 Main equipment specification of the Industrial waste shredder:
  GDI13 Double-shaft intelligent shredder
  Power: 2*200KW;
  Motor: Siemens (Beide)
  Bearing: FAG
  Cutters: Europe imported NiCrMo alloyed steel;
  Control: GEP intelligent control and monitoring system;
Advantages of the Industrial waste shredder
  GI patented intelligent technology, remote monitoring and diagnosis
  Integral shredding chamber design, stable and reliable
  Independent removable fixed cutters, strong wear resistance
  Unique cutter design for easy maintenance and replacement
  The spindle has high strength, strong wear resistance and impact resistance.
  Imported bearing, multi-combined seals
Based on the high quality and excellent performance of our industrial waste shredder, we have built long term business partnership with the customer in Korea.