Few months ago, the installation of our dual shaft shredder project is complete in Saudi Arab. In order to prevent technology leakage, the shredder is specially designed for replacing spare parts of fighter. The customer is very satisfied with the final output size, the stable operation. They recognized and highly appreciated with GEP's shredder and service.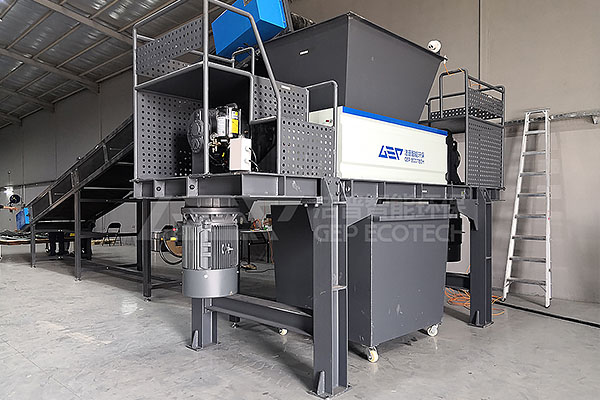 GEP is a high quality shredder manufacturer, in addition, we also provide the whole production line, such as chain plate conveyor, belt conveyor, magnetic separator, dust suppression, intelligent control system.
Superior service of GEP in Saudi Arab
With the development of GEP technology and rich experience of customer running site, GEP's service is more and more better. We are pleased to offer you high quality of our products and our superior sales service. In Saudi Arab, if you need shredder, please contact us. We will support you with the best solution, quotation and service.