The double-shaft shredder originated in Europe, and its original design is to crush domestic and industrial waste. The two shaft crusher is divided into double-shaft primary shredder and double-shaft shearing type shredder. The R & D and production of the double-shaft shredder can crush electronic waste, domestic waste, bulky waste, medical waste, plastic bucket, film, metal, wood, clothing and other materials with different hardness It can be made into small pieces for recycling.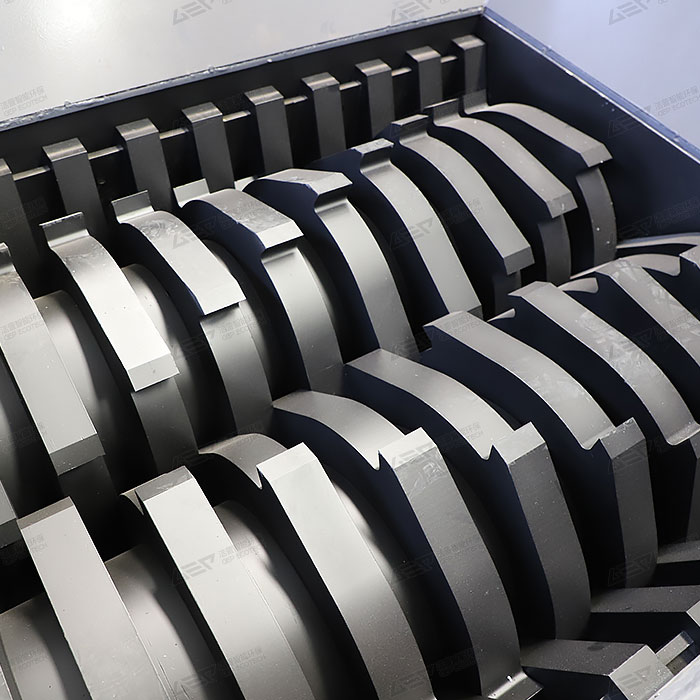 The working principle of the double-shaft shredder is that the two cutter shafts are equipped with staggered blades, and the two cutter shafts are broken through the cutting of the blade and the tearing of the cutter teeth in the process of opposite rotation. The main shearing mode is the shearing action of the adjacent moving blade, and the secondary shearing mode is the tearing action of the moving blade teeth.
In the process of normal use, the blade of moving cutter will be worn. When it is worn to a certain extent, the cutter needs to be repaired or replaced in time. Otherwise, not only the output and crushing effect will be affected, but also the normal operation of the equipment will be affected. The gap between two moving blades has an important influence on the output of the equipment.
Before knowing what materials you want to shred and relevant parameters, GEP ECOTECH will not blindly recommend the shredder model and quotation for you. Inaccurate price and false report will affect the buyer and GEP ECOTECH!