Straw is a very environmentally friendly renewable resource, which can be used in many fields after being processed by a straw shredder machine. What type of shredder is used for biomass straw crushing depends on the use and disposal scale of the straw after crushing. According to different uses, users can make favorable choices. So what can the straw shredder machine be used for? Let us briefly understand below.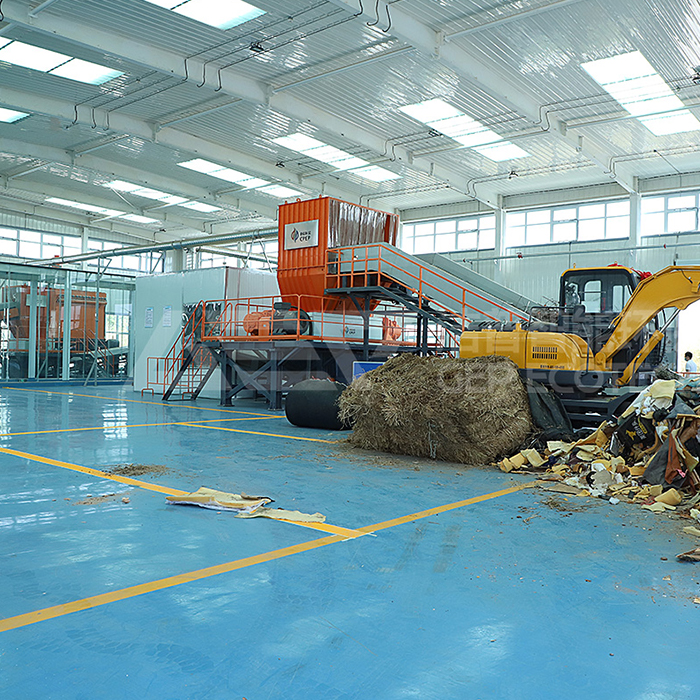 Use 1, fermentation biogas
Generally, straw is mixed with animal manure for fermentation to produce biogas, and the required discharge size is generally within 5 cm, which requires the crushing equipment to crush the material as much as possible. The ideal equipment is the GEP straw crusher, which can The straw straw and corn straw are crushed into less than 5cm, but the disposal volume is not too high, which can be about 20 tons per hour.
Use 2, direct incineration power generation
Biomass fuel power generation mainly uses corn stalks as the main fuel, and straw stalks as the auxiliary. The discharge size is about 10cm, and the required disposal volume is relatively large. In this case, it is more appropriate to use the GEP biaxial shearing shredder. , The corn stalk has actually been crushed when the corn is harvested. The main purpose of sending it to the incineration plant is to break it up and break the slightly longer corn stalk, so it is not difficult to break the corn stalk. It is very difficult to crush reed straw, and the general disc crusher and comprehensive crusher are not good choices. The dual-shaft shearing shredder can crush straw and reed straw very well, and the processing capacity can reach 50 tons per hour. , is a very ideal straw shredding equipment for biomass incineration power plants.
Use 3, used as animal feed production
The crushing of animal feed is generally the use of green corn stalks in family workshops or cooperatives. In this case, the main consideration is cost performance, the disposal volume is not very high, the equipment is small, and the operation is simple. In this case, the disc crusher or a comprehensive straw crusher can be used.
Although the straw shredder machine has many uses, users can choose according to their actual situation. GEP ECOTECH, as a professional straw shredder machine manufacturer, has strong research and development and processing strength, and has experience in many biomass power generation projects at home and abroad. If you have other questions about straw shredder machines, please feel free to inquire!