The bio-organic fertilizer produced after the crushing treatment of greening garbage can be used as a soil improvement material to be restored to the forest and green spaces. It can not only solve the problems of soil compaction, but also further beautify the ecological environment on which we depend. Mobile industrial green waste shredder can shorten the distance from the accumulation area to the crushing pretreatment of green waste, and has saved the cost of waste transportation, becoming a new generation of key equipment for green waste crushing.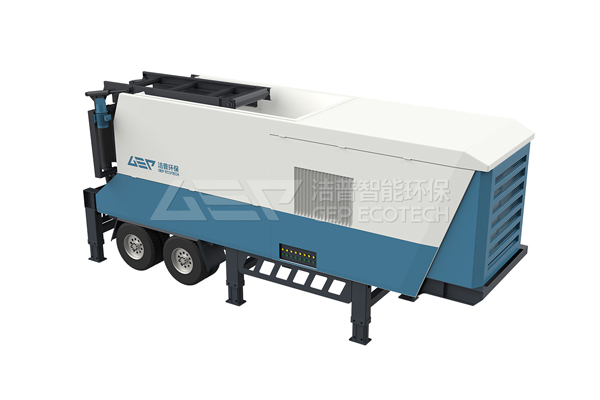 Mobile industrial green waste shredder for sale
GW series mobile industrial green waste shredder is one of the most popular shredder equipment on the market. GW series mobile industrial green waste shredder can crush both dry and wet green waste, with high crushing efficiency and uniform discharge size. The equipment is equipped with an intelligent automatic control system to realize automatic lubrication, intelligent detection, and abnormal alarms, and an intelligent protection system for unbreakable objects is designed to reduce maintenance costs and failure risks, and ensure long-term healthy operation of the equipment.
Advantages of GW series mobile industrial green waste shredder
(1) GI intelligent technology real-time control, high degree of automation
(2) Convenient and flexible driving, convenient and quick transition
(3) Various configurations and working modes can also be selected according to requirements
(4) The equipment has been improved and optimized many times to effectively control dust leakage
(5) Equipped with dust-reducing and noise-removing devices outside, meeting environmental protection production requirements
The GW series of mobile solid waste crushing stations increase the utilization value of green waste such as discarded branches, wood, etc. The mobile structure facilitates moving back and forth, reduces transportation costs, and opens up a new way for green waste crushing. For more equipment details, please inquire at any time!