Today, when communicating with customers about the requirements of plastic shredder machine , the customer strongly requested to see the plastic shredder project site. I introduced a few projects we have done to the customer. The customer has a deeper understanding of waste plastic disposal. Let's take a look at one of the large scale plastic shredder projects used in Europe.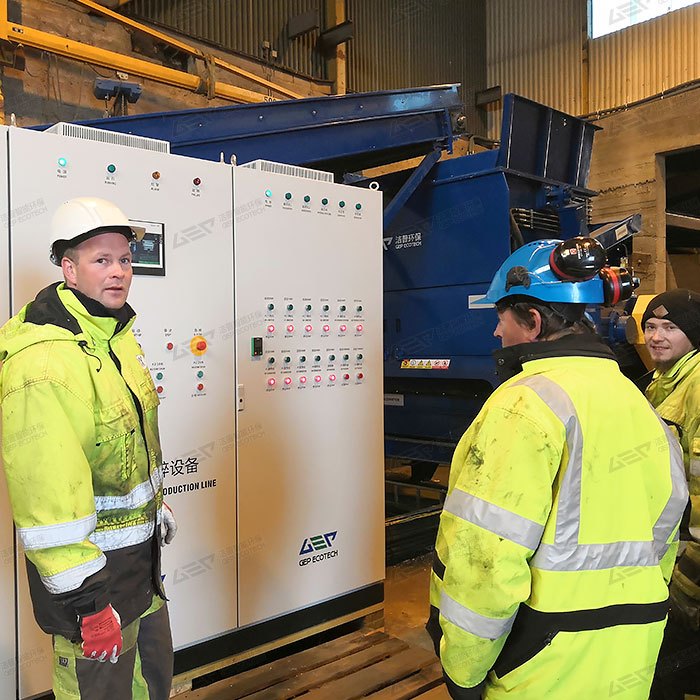 Entering the European Plastic Waste Disposal Center: The forklift delivers the piles of plastic waste to the feed inlet of the production line, passes through the feeding conveyor, enters the primary crushing, magnetic separation, and then enters the secondary crushing, and then passes through the final separation to get different kinds of products.
The entire production process is highly automated, requiring only 2-3 workers to complete the operation, saving material operating costs and labor costs. This intelligent plastic waste disposal production line designed and manufactured by GEP ECOTECH has been officially put into trial operation in European project sites, and has won the recognition and praise of users with high quality and strict standards.
The GEP large scale plastic shredder machine system in Europe is composed of conveyor, twin shaft plastic shredder, magnetic separator, single shaft plastic shredder and GI intelligent control system. The whole line adopts modular design, which can be freely combined and adjusted according to the different requirements of users, and realizes the automation of production and the convenience of maintenance through the GI intelligent control system. This series of equipment is the first choice for resource recycling and utilization, and is widely used in plastic waste recycling and other fields.
GEP ECOTECH has many other solid waste shredders including plastic shredder projects in many places around the world. If you want to know more, please contact us!