Kitchen waste accounts for more than half of domestic waste, and food waste disposal has become an issue of increasing concern. Today we will introduce how many processes the food waste disposal goes through. There are a total of four steps in the treatment of kitchen waste, 1. Pretreatment. 2. Carry out oil-water separation, and the separated oil is made into biodiesel. 3. Crush the leftovers, carry out anaerobic fermentation, and then separate the leftovers from wet and dry, and send the dry garbage to incineration after dehydration. In the fourth step, the rest is subjected to anaerobic fermentation and discharged into the sewage pipe network after reaching the sewage discharge standard.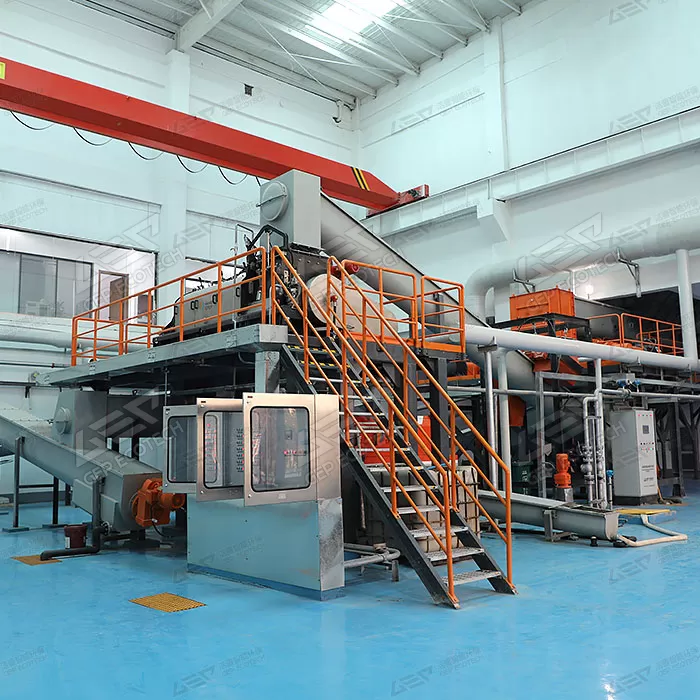 Introduction of GEP ECOTECH Kitchen Waste Disposal Production Line
The GEP kitchen waste disposal production line is a kitchen waste resource utilization and harmless treatment system with large processing capacity, advanced technology and high resource utilization.
GEP's intelligent kitchen waste treatment adopts a process route of "pre-crushing + magnetic separation + biomass separation + screw extrusion dehydration". The process flow is short, the function is complete, and the degree of automation is high, which can ensure the effective harmless treatment and reduction treatment of kitchen waste to realize the fine separation of kitchen waste, to ensure the smooth operation of the process production line without jams, to meet the needs of process production in a large scale, and to maximize the utilization of kitchen waste treatment resources.
The GEP ECOTECH kitchen waste disposal production line can greatly improve the overall status of the city's kitchen waste treatment, and promote the recycling and harmless process of wet waste treatment. There are currently successful project cases in many parts of the world. If you want to learn more, Contact us for more equipment information!