Waste plastic recycling has many important meanings, shredding is an indispensable part of plastic recycling. Industrial plastic shredder equipment is a kind of mechanical equipment that can unearth the utilization value of plastic waste materials. Let us learn more about this equipment through the heavy duty industrial plastic shredder machine in Nigeria!
Introduction of industrial plastic shredder machine Nigeria
The user is a plastic waste treatment plant in Nigeria. They chose a large 5 ton per hour industrial plastic shredder to processing PVC, HDPE, PET bottles and other waste plastic pipes. The shredder shreds plastic waste with a discharge of <50mm. The user said that the processing strength and quality of the industrial plastic shredder is trustworthy, well meet or even exceed the expected output.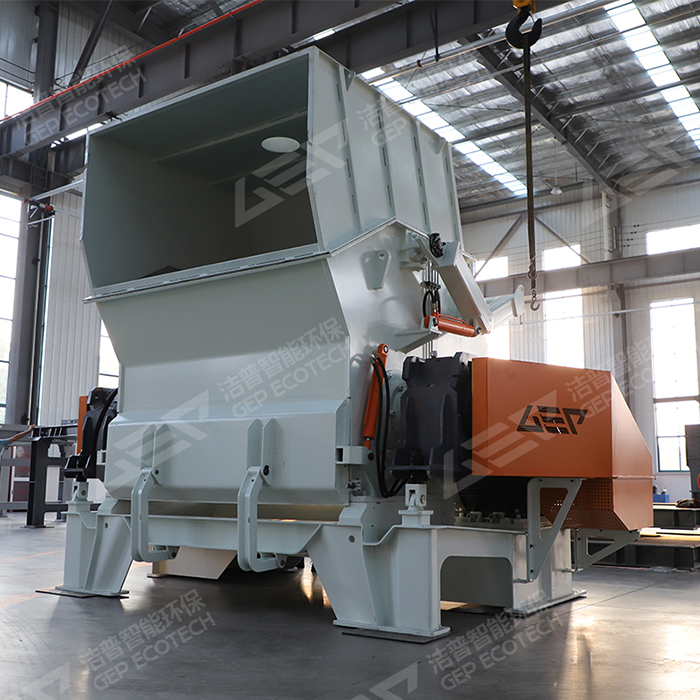 What kind of waste plastic can be shredded by industrial plastic shredder machine Nigeria?
Industrial plastic shredders are widely used in the solid waste treatment business, and can easily shred plastic pallets, plastic packaging, plastic film, plastic bottle, plastic barrel, industrial product plastic, mixed plastic, etc.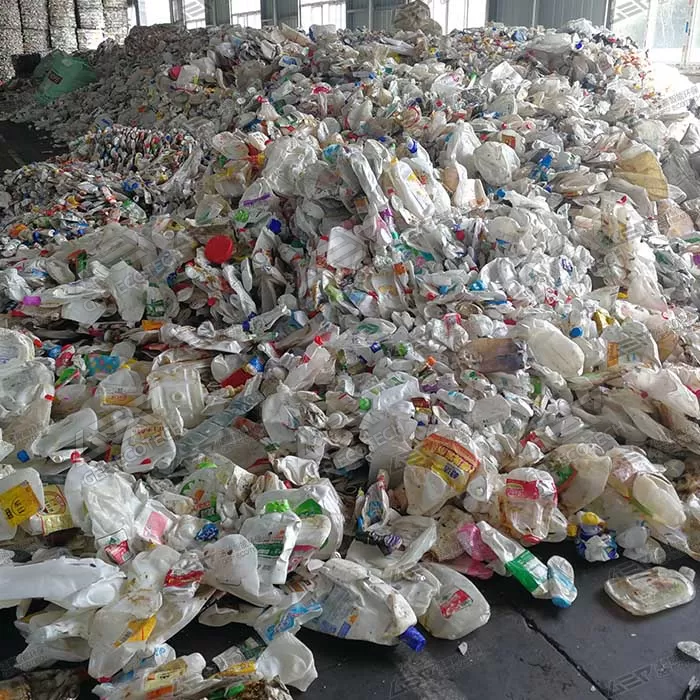 Why can GEP ECOTECH help different plastics crush?
GEP ECOTECH directly cooperates with plastic recyclers around the world, including Nigeria, to design high-performance plastic crushing technology and equipment that meets the challenges of the actual industry.
Through the design, many shredder functions are introduced to improve plastic crushing performance, including multi-functional cutting configurations suitable for various applications, low-wear parts that can minimize the entire life cycle cost, and simplicity that can maximize uptime Maintenance system and screens used to determine the size of debris.
Types of GEP ECOTECH industrial plastic shredders
Single-shaft shredder: high-speed crushing of waste plastic with finer output.
Double single-shaft shredder: high-speed crushing of various mixed waste plastic, uniform output and controllable size.
Double-shaft shear shredder: low-speed crushing of various mixed waste plastic, large output, relatively coarse output.
In addition to the large industrial plastic shredders Nigeria, GEP ECOTECH also provides customized shredder equipment for many countries and regions. Low noise and low energy consumption increase the advantages of our plastic shredders, intelligent monitoring equipment and intelligent dust reduction equipment make the waste plastic recycling project a highly automated and less polluting place!