Recently, a hard plastic shredder designed and manufactured by GEP ECOTECH was officially put into trial operation at the project site in the Philippines. It has won user recognition and praise with high quality and strict standards.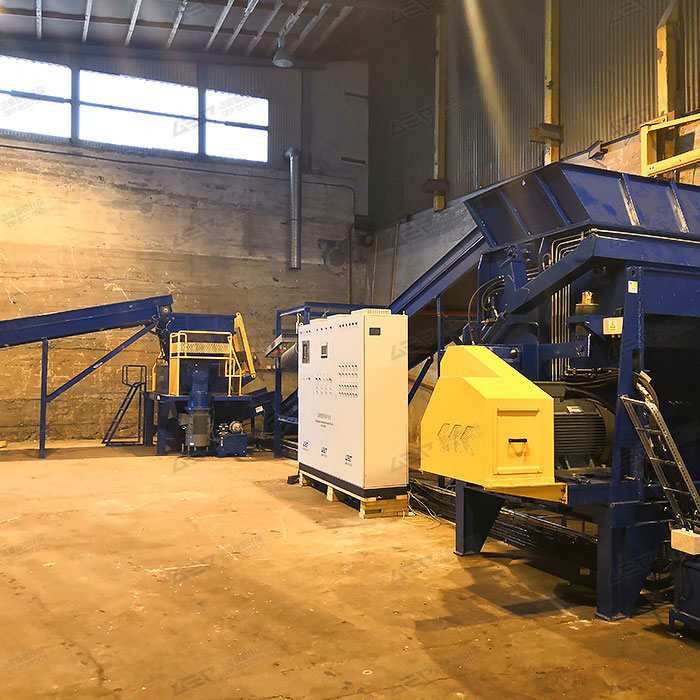 The hard plastic shredder machine for sale Philippines works like this: the forklift delivers the piles of hard plastic waste to the inlet of the production line, passes through the feeding conveyor, enters the double-shaft shredder for primary crushing, magnetic separation, and then enters the single-shaft fine crusher for secondary crushing, and passes through the final sorting to obtain different kinds of products.
Advanced process design and excellent product quality are the two key elements for customers in selecting cooperative equipment manufacturers. The hard plastic shredder machine for sale philippines is the customer's choice after many inspections of multiple equipment manufacturers and their equipment use sites on the market. The customer affirmed the brand strength, R&D technology, equipment quality and quality service of GEP ECOTECH, and finally Reached a cooperation with GEP ECOTECH!