In the solid waste shredding, often use the double shaft shredder, which can crush a variety of items, better for recycling treatment. Now there are many shredding equipment manufacturers, but the qualities are quite different, customers should be careful in supplier selection. How to choose a reliable double shaft shredder manufacture? GEP ECOTECH gives the instruction.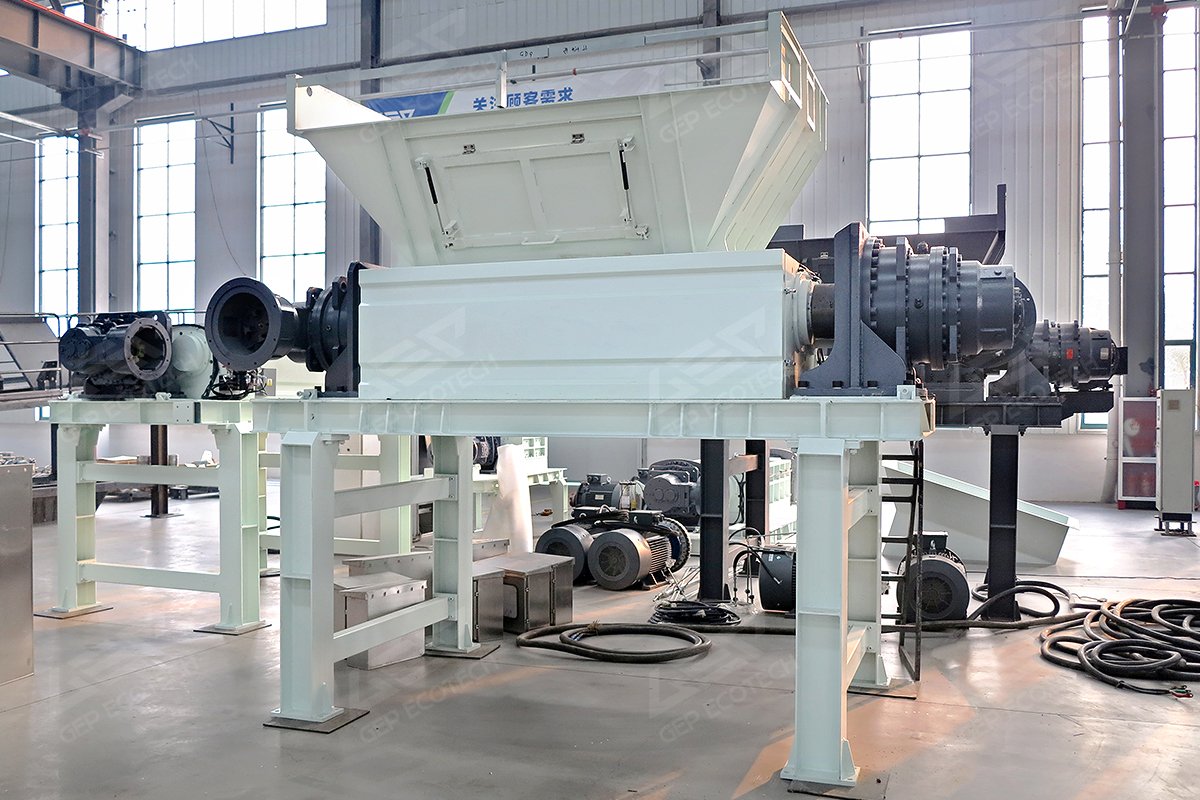 When you look for the double shaft shredder, you can search the website of some manufacturers on the Internet. There are some factory photos, successful cases, etc. from these, you can see the specific situation of the manufacturer. After that, you can also contact the manufacturer by telephone and explain your requirements and consult with the technical people to see whether can give a proposal to solve your problems.
After the initial understanding, you can visit the factory to see the environment, production workshop and equipment, to understand the appearance, performance characteristics and advantages of the double shaft shredder produced by the manufacturer, and the after sales also need to pay more attention. If the manufacturer's equipment and service is good, we can establish a cooperative relationship.
GEP ECOTECH is a professional manufacturer of double shaft shredder. For every customer' requirement, we will have professional technicians to provide equipment scheme, and we can also customize shredder products according to your needs. If you want to consult or understand the shredder equipment, you can call the service hotline or customer service, we will answer your questions at any time. You are also welcomed to visit the factory.