Biomass mainly refers to lignocellulose such as straw, tree and so on, in agricultural and forestry production process, scraps of ventures in agroindustry, agricultural, forestry waste and animal manure in animal husbandry production process.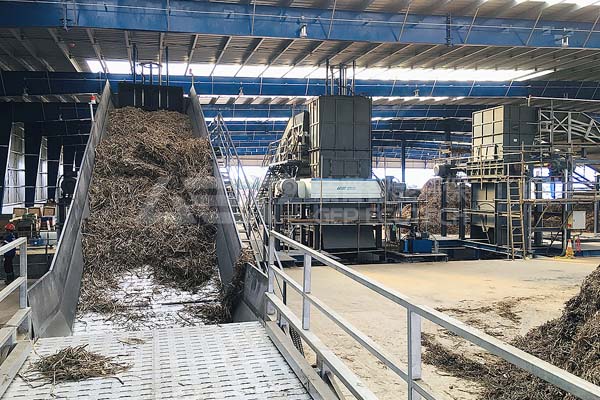 GDB double-shaft biomass shredder in Philippines
We provide 8 sets biomass shredder GDB315 with feeding belt conveyor and discharging belt conveyor. GDB315 is used for biomass fuel pretreatment, the output size is about 10-15cm, which can be boiler fuel. Our shredder as one of the most important part of power generation station.
Models of GDB shredder
Model
Capacity(t/h)
Output size(mm)
Overall dimension
GDB115
10-25
50-200
6000*3000*4000
GDB215
15-35
6500*3500*4300
GDB315
30-50
6900*4000*4700
GDB415
40-60
7000*4300*4800
We have sold many sets of biomass shredder all over the word. There is no doubt that GEP is experienced in processing biomass.
Buy biomass shredder
Get product information and detailed quotation, please leave your email address(skye@gepecotech.com) or contact us through WhatsApp number +86 156 1742 6182.